Frequently Asked Questions
WHAT DOES A STANDARD HOME INSPECTION INCLUDE?
When doing a basic inspection, a home inspector will thoroughly examine the structural and mechanical elements of a house to determine their quality and functionality. This includes evaluating the heating and air conditioning systems, interior plumbing and electrical systems, the roof and attic, visible insulation, walls, ceilings, floors, windows and doors, the foundation and basement, and other structural components.
WHY IS IT IMPORTANT TO HAVE A HOME INSPECTED?
It is advantageous for potential homebuyers to learn as much as possible about a house before committing to such a large purchase. A pre-purchase inspection can uncover existing problems or builder oversights, allowing you to make a decision with confidence.
Planning to sell your home in Nashville and the surrounding area? Having an inspector evaluate your house before listing it may help identify repairs that could decrease the value of the home. Even if you're not looking to sell at this time, you can still benefit from an annual inspection to determine your home's condition and ensure it is safe and sound for your family.
IS IT POSSIBLE FOR ME TO DO MY OWN HOME INSPECTION?
Even if you are familiar with home construction, we still recommend having a professional home inspector perform an inspection. All of 21st Century Home Inspections' inspectors are licensed by the State of Tennessee and are experts in nearly every aspect of home systems and structural components. Moreover, our inspectors act as an impartial third party, giving you an honest and unbiased opinion on their findings. Having completed over 1000 construction inspections statewide, you can trust that we'll know exactly what to look for and where to look for it.
Get started today by calling 615-530-7930 or emailing us jim@tn-inspector.com
SHOULD I ACCOMPANY THE INSPECTOR DURING THE HOME INSPECTION?
We do encourage our customers to be present during the inspection process if at all possible, as it allows you to walk through the home with our inspectors, giving you the opportunity to address any immediate questions or concerns. It also lets the inspectors explain things in person and cover items not covered in their report.
WHAT IF THE REPORT REVEALS PROBLEMS?
If our inspectors uncover any issues in their report, don't fret. Most problems (even the major ones) aren't too complicated, and we are happy to offer suggestions on what to do if a problem arises. It is up to you to discern if the problems will affect your decision to buy the home. You can always have a real estate agent negotiate repairs with the seller prior to purchasing.
HOW MUCH DOES A HOME INSPECTION COST?
21st Century Home Inspections has a competitive base rate for our standard home inspection. If you would like to request a quote on any of our services, view our pricing or feel free to contact us.
Contact us by calling 615-530-7930 or emailing us jim@tn-inspector.com
I THINK MY HOME MAY HAVE A MOLD PROBLEM. WHAT SHOULD I DO?
A mold inspection is the best way to assess a home for mold problems. 21st Century Home Inspections offers a number of different mold-related services, including sampling and infrared services in basements, crawl spaces, and attics. Our inspectors will use their expertise to figure out the probability of mold in a house and then advise you on ways to control and even prevent it.
MY HOME HAS ALUMINUM WIRING IN IT. DO I NEED TO RE-WIRE?
There is no reason to re-wire if the aluminum wire was installed properly and is in working order. If problems are found, have them repaired. It's recommended that a qualified electrician periodically inspect a house with this type of wiring. Some people choose to redo all connections to eliminate the need for any subsequent inspections.
ARE THERE ANY INDUSTRY STANDARDS I SHOULD BE AWARE OF WHEN IT COMES TO WOOD SHAKES AND SHINGLES?
Most states have minimum standards for installing wood shakes and shingles. The Cedar Shake and Shingle Bureau is an excellent resource for guidelines on proper installation and maintenance of cedar shakes and shingles. Be sure to also check with the supplier for any installation requirements on new cedar shake and shingle products.
HOW CAN I MAINTAIN MY FIBER CEMENT SIDING?
This type of siding is very popular because of its low maintenance. Once installed, periodic caulking and painting are all that should be needed to keep it looking nice.
WHAT SORT OF CARE DO YOU RECOMMEND FOR GRANITE AND QUARTZ COUNTERTOPS?
Granite has pits and fissures in its surface, so it is recommended that you have it sealed annually. Stains can be treated with hydrogen peroxide or a paste made with flour and dish soap. Do not use abrasives or acids on granite.
Quartz is easier to clean and doesn't require sealing. It's not as hard as granite, so don't use a quartz surface as a cutting board or subject it to heat.
DO YOUR HOME INSPECTORS ALSO CHECK APPLIANCES?
Yes, our home inspections test your appliances for basic operation in the standard home inspection.
WHAT HAPPENS IF I HAVE QUESTIONS AFTER YOU'VE COMPLETED THE INSPECTION?
21st Century Home Inspections takes pride in earning and keeping the trust of our customers for life. We make it a priority to provide continuous, professional service during every step of the inspection process and even after for both our residential and commercial clients. If you ever have home-related questions, don't hesitate to call us at 615-530-7930 we look forward to serving you in the middle of the Tennesse area.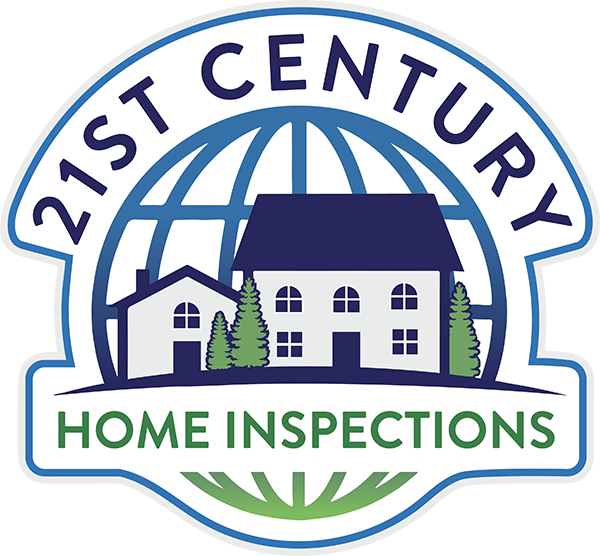 Proudly Serving Middle Tennessee
We offer thorough, comprehensive home inspection services to clients in Nashville, Bellevue, Brentwood, Franklin, Murfreesboro, Mt. Juliet, Hermitage, Hendersonville and Gallatin. This includes the surrounding areas in Davidson, Williamson, Wilson, Rutherford, Sumner, Robertson, and Cheatham counties.
Call to ask about our discounts for active-duty military, veterans, police and repeat business. We also offer a package deal for clients who would like to schedule a New Construction Inspection along with a follow-up 11th Month Warranty Inspection.
21st Century Home Inspections LLC protects our clients through Errors & Omissions/General Liability insurance.
We accept online payments.